Route Search Tool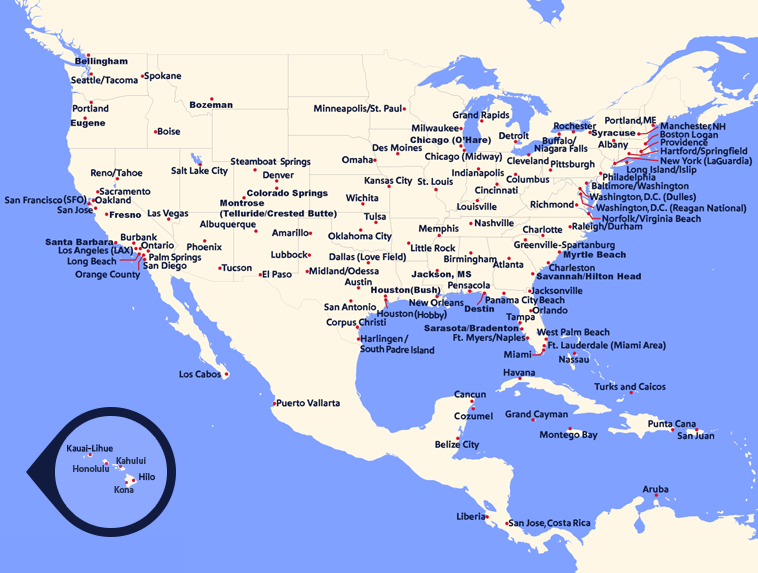 To view scheduled service for a given date, you may View Schedules Online. Some flights may only operate on specific days of the week. There are certain route combinations that are available, yet cannot be booked on Southwest.com.
If you choose one of these routes and receive an error while booking online, please call a Southwest Airlines Representative at 1-800-I-FLY-SWA (1-800-435-9792) to complete your reservation.
Disrupted Service
Click here to view a list of our destinations currently impacted by Coronavirus.
New City Service*
Southwest service to Steamboat Springs (Hayden), CO (HDN) and Montrose (Telluride), CO (MTJ) begins December 19, 2020.
Southwest service to Chicago (O'Hare), IL (ORD) and Sarasota-Bradenton, FL (SRQ) begins February 14, 2021.
Southwest service to Colorado Springs, CO (COS) and Savannah/Hilton Head, GA (SAV) begins March 11, 2021.
*Service not started
Seasonal Service Cities
Montrose (Telluride), CO (MTJ)
Steamboat Springs (Hayden), CO (HDN)